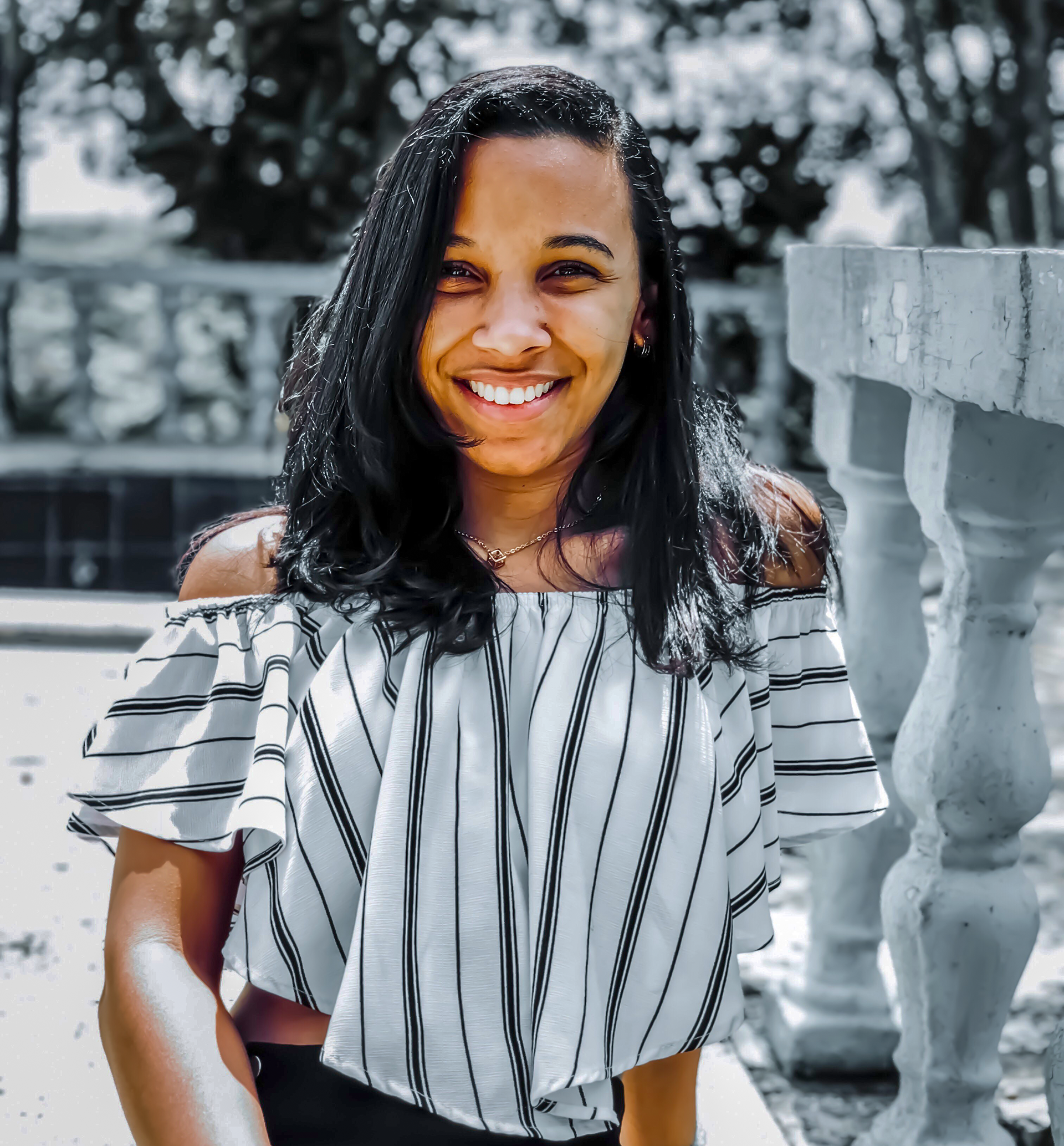 My name is

Penélope N. Martínez Rojas

and I'm a 25 years old

Interior Designer

. I'm a detail-oriented college graduate with a 4.0 GPA, from UNAPEC.
I have worked for over 5 years with 3D modeling and CAD design programs, being

SketchUp

and

V-Ray

where my expertise has been focused and developed the most.
Enthusiastic about graphics and three-dimensional arts 🖲, technology and computerization lover (Geek) 💻, casual photographer 📸 and avid yoga practitioner🧘🏽‍♀️.
Whether working on academic, extracurricular, or professional projects, I have applied proven leadership, creative thinking, and communication skills
.
Mi nombre es

Penélope N. Martínez Rojas, diseñadora de interiores

de 25 años. Soy egresada de UNAPEC, habiendo obtenido un índice académico de 4.0, Summa Cum Laude.
He trabajado durante más de 5 años con programas de modelado 3D y diseño CAD, siendo

SketchUp

y

V-Ray

, donde mi experiencia se ha centrado y desarrollado más.
Entusiasta de las artes gráficas y tridimensionales 🖲, amante de la tecnología y la informatización (Geek)💻, fotógrafa ocasional 📸 y ávida practicante de yoga🧘🏽‍♀️.
Ya sea trabajando en proyectos académicos, extracurriculares o profesionales, he aplicado de manera comprobada liderazgo, pensamiento creativo y habilidades de comunicación

.
📞 • 84 93 57 10 11
✉️ • nelonathid@gmail.com | nelonath@outlook.com
📍 • Santo Domingo, Dominican Republic